Shannon Kellam's New Commercial Kitchens at Mercedes-Benz Brisbane
Renowned chef and businessman, Shannon Kellam, is set to open commercial kitchens across three levels in the prestigious, new Mercedes-Benz autohaus in Brisbane. Building on his partnership with Mercedes-Benz, each kitchen has its own unique purpose and vision. The Kneadery production kitchen, Lumiere Events & Culinary Studio, Mica and the rooftop venue will grow Shannon and Clare Kellam's acclaimed food empire further. After the successful design of Montrachet and King St Bakery, the Food Strategy team is honoured to continue working on these latest ventures.
Level 3 production kitchen and culinary studio
The production kitchen and culinary studio combine to consume over 700 square metres of floor space on the third level of the Mercedes-Benz building. With an extensive list of high-tech, high-precision equipment, the kitchens have been designed to produce high-end, quality food and baked goods.
Production Kitchen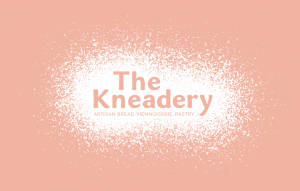 The enormous production kitchen will service full-scale functions and other events throughout the entire Mercedes-Benz facility and beyond. In addition to this, the production kitchen will hand-craft beautiful viennoiserie pastries and artisan bread for wholesale through The Kneadery.
The bakery side of the production kitchen includes a pastry room and a viennoiserie room. Both of these rooms are enclosed and temperature controlled to ensure precise ambient conditions for perfectly flaky pastries. Temperature controlled holding cabinets store baked goods without sacrificing the quality and integrity of the product.
Stone benchtops have been specified throughout the bakery rooms to create a seamless surface for rolling out delicate pastry and are optimal for tempering chocolate.
The other side of the production kitchen has been designed to service small events, through to large functions. There are multiple cooklines and a wide range of commercial kitchen equipment to meet diverse and flexible cooking needs.
The scullery is well-designed to handle peak capacity and a multitude of outputs from the commercial kitchens. Located in an easily-accessible part of the kitchen, it includes a conveyor dishwasher and a pot washer.
Servicing both sections of the production kitchen are a number of large-scale cold rooms, each set with individual temperatures and humidities to suit the products being held. Large roll-in blast chillers are also able to be used for low-temperature cooking, such as overnight slow cooking.
Culinary Studio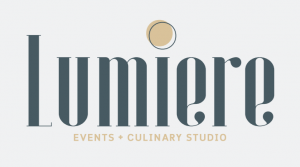 The sleek, classy Lumiere culinary studio with million-dollar city views has been designed to allow a group experience, without losing the feeling of intimacy. Complete with a private dining room, the experience is set to be first-class.
The training kitchen has two distinct sections, one for crafting pastry and one for general cooking. The entire kitchen has been fitted with top-tier domestic kitchen equipment, allowing guests to transfer their culinary learning to their home environment with friends and family.
Ground Floor Venue
Mica
The ground floor venue is designed to be a restaurant and bakery, similar to the acclaimed King St Bakery. Looking out onto a stunning section of Breakfast Creek, the venue will showcase a bar, full commercial kitchen and meticulously-positioned retail displays for viennoiserie pastries, artisan breads and other hand-crafted goods. Groups of varying sizes can be accommodated with a mixture of high bars and stools, banquette seating, and tables and chairs. 
The commercial kitchen features a complete cookline, extensive storage and refrigeration, drinks station, efficient scullery and well-thought out workstations to deliver exemplary service and perfect baked products and meals. 
Rooftop venue [DESIGN COMING SOON]
Stay tuned for the much-anticipated rooftop venue design! Hitting the drawing board at the end of October.
Get in touch with our team to chat more about these designs or your commercial kitchen needs.